Tustin Pest Control Spraying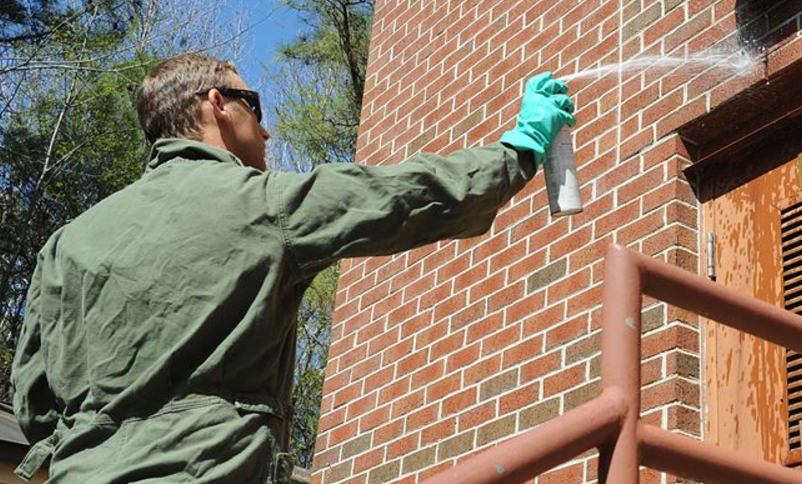 Pest control spraying is an important part of maintaining your home. Pests can cause damage to your property, increase the risk of disease, and pose a fire hazard. Preventative pest control will help you avoid these problems by eliminating pests before they have a chance to get inside your house. The Tustin pest control professionals at Tustin Pro Pest Control are highly trained in identifying and eliminating pests safely without causing any damage or disruption to your home or business. Contact us today at (714) 710-7920 for more information about our services.
About Tustin Pro Pest Control
As a homeowner in Tustin, you want to make sure that your home is free from pests. Pests can be destructive and expensive for homeowners, potentially chewing through wiring or ruining costly items. The experts at Tustin Pro Pest Control have been providing pest control services to residential homes for years. We can get rid of pests like spiders, ants, fleas, silverfish, yellow jackets, and more. With years of experience, they have seen just about every type of pest problem imaginable. We provide pest control services to homes in Tustin, California.
Our pest technicians are highly trained and will quickly find the source of your pest problem. They may use liquid pesticides or other pest extermination methods to get rid of pests for good. Once they have found all pest entry points at your home, they can seal them shut so that pests cannot return even if you neglect pest prevention treatments later on down the road. All materials used by our team are both child-and pet-safe which means you won't need to worry about anyone being harmed while we work around your property. We offer free inspections and a warranty with our pest control services just in case any bugs manage to survive after treatment is complete.
How much does it cost to have pest control spray your house?
Our pest control services are very affordable, and we offer free quotes. We guarantee our pest treatments, so we'll do it for free if pests come back within a year of treatment. Our pest technicians will even answer any questions that you might have about your pest problem or the pest extermination process itself.
Call us today at (714) 710-7920 to get started with pest control in Tustin.
What to do before and after pest control spraying?
Before pest control spraying, you must remove all food sources from your home. This includes pet foods as well since pests can also take up shelter in dog and cat bowls. Pests are usually more active at night so make sure to turn off any lights indoors before pest treatment begins. If possible, close the windows of your house too because this will prevent pests from entering through them after pest extermination has begun. There might be areas where pests like to hang out, such as around appliances or behind furniture. Due to our equipment size restrictions, we may need you to move these items during pest control treatments if we cannot access those places without moving them.
After pest control spraying, there are still things that you should do to ensure pest extermination is successful. Keep your pets away from any pest treatment areas until the pest control product has dried. If you have a pet, it's also important that they stay off of furniture and rugs because pest control products can easily be transferred to these surfaces if they walk on them after being treated. You should vacuum or sweep all flooring as well, including carpets and tile, since pests might still be hanging out there in some places even though we've sprayed everywhere else.
Hire Tustin Pro Pest Control Today
If you are interested to learn more about pest control spaying in Tustin, California, or would like to schedule a pest extermination appointment for your home, give us a call at (714) 710-7920. We offer free estimates and would be happy to help you with your pest control problems.