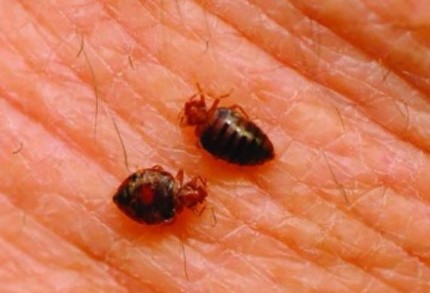 Bug Control in Tustin, CA
Pests are a huge problem, and bug control is a must. If you have pests in your home or business, you want to make sure that they are eliminated as soon as possible. That's why bug control services exist! Tustin Pro Pest Control provides bug control service for homes and businesses in the Tustin area. They use environmentally friendly products to get rid of bugs safely and efficiently with no harm done to humans, pets, or plants! Call us today at  (714) 710-7920.
About Tustin Pro Pest Control
Tustin Pro Pest Control provides comprehensive pest control services to keep your home free of pests. Our team is experienced and knowledgeable in preventing the spread of pests, including ants, cockroaches, flies, mosquitos, and more. We use green methods that are safe for kids and pets so you can enjoy a healthy home as well!
Tustin Pro Pest Control has been providing quality service for many years in Orange County with an A+ rating by the Better Business Bureau. Contact us today if you live in Tustin or any surrounding area to schedule an appointment! Give us a call at  (714) 710-7920 or visit our website today to learn more about what we offer. 
Bug Infestations in Tustin, CA
Most people do not think about bugs when they are talking about pests that affect their homes, but these tiny creatures can be a big problem. For example, ants are one of the most common household pest infestations in Southern California and often come inside homes because people leave food out or have rotting wood on their property.
They typically nest around moist areas like kitchens and bathrooms where water is found; this is why it's important to keep counters clean and dry as well as make sure garbage cans aren't left open or dirty for too long. If you suspect a bug problem in your home, contact the experts at Tustin Pro Pest Control today!
Tustin Bug Control
A seemingly minor issue can be a major problem if not handled properly. That's why every homeowner should have the professionals take care of any bug control services that need to be done. There are many types of bugs that can invade your home, and they all pose their own risks for you and your family. For example, some bugs like beetles and ants will eat through the wood in your home or even damage electrical wires, while others like termites may infest other areas of your house as well such as furniture or clothing.
Get in touch with our pest control company today if you're worried about pests invading! We'll make sure to get rid of them right away so we can ensure the safety of both you and your family members.
Why Hire Professionals for Bug Control
It's summer, and that means it's time to enjoy the outdoors in your own backyard. However, this also means there is an increased likelihood of encountering pesky insects. One way you can avoid any unpleasant bug encounters is by hiring professionals for pest control services. Pest control experts know how to best use pesticides in all situations and can do so without compromising the environment or harming other animals such as bees and birds. In addition, they are trained on how best to prevent future infestations from happening on your property.
Why Choose Tustin Pro Pest Control
Professional bug control services in Tustin, CA are necessary for the safety of your home and family. This is an essential service that should be performed during warmer months when bugs are more active. It removes all insects, including bedbugs, roaches, fleas, and flies to name a few.
Tustin Pro Pest Control will also inspect your property for potential entry points where pests may enter as well as around your plumbing lines or water heater to ensure they don't become infested. We also offer cockroach prevention measures such as sealing cracks in walls or insulation which can help keep cockroaches away from your home. 
Choosing Tustin Pro Pest Control will help you feel confident that any threat from pests has been eliminated with their knowledge and expertise while keeping you worry-free!
Contact Tustin Pro Pest Control
A home is the most expensive purchase that many people make in their lifetime. When you've invested so much into your property, it can be difficult to deal with pests and insects invading your space. At Tustin Pro Pest Control, we understand how important it is for homeowners to have a pest-free living environment. Let us help you create an environment free from nuisance bugs and termites so you can enjoy all of the benefits of owning a home.
Contact Tustin Pro Pest Control today at  (714) 710-7920 for more information on our services!