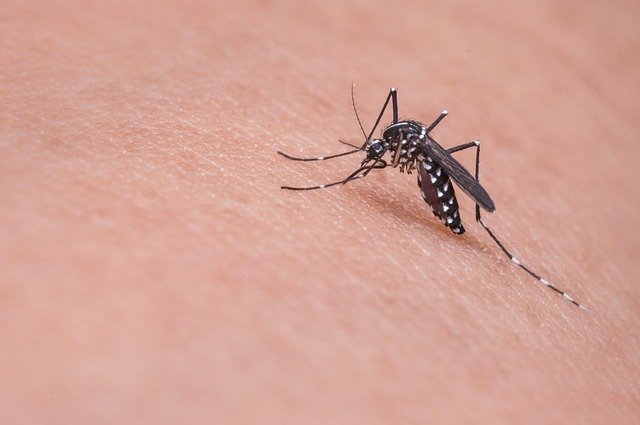 Mosquitoes have a reputation for being mosquito-like creatures that live up to their name. They are known for causing mosquito bites, which can be annoying and sometimes painful. Mosquito control is an important issue in any area where mosquitoes exist because mosquito populations could cause serious issues such as the West Nile virus or malaria. Luckily, we offer mosquito control services in Tustin, California, to help you get rid of these pesky bugs! Tustin Pro Pest Control offers mosquito control services ranging from mosquito fogging to yard treatments. If you are looking for mosquito control in the Tustin, CA area, our mosquito specialists can help! Call us today at (714) 710-7920.
About Tustin Pro Pest Control
Tustin homeowners are often unaware of the pests that live in their homes until they see them. The first sign is usually when a family member or pet reacts strangely by scratching themselves and exhibiting other unusual behavior. If you notice any of these signs, it's time for an inspection from Tustin Pro Pest Control! We'll inspect your home and provide pest control services to keep your home safe and healthy. 
Tustin Pro Pest Control is committed to providing superior customer service at affordable prices with long-lasting results. We can get rid of pests including flies, ants, bed bugs, black widows, and more! Our technicians have extensive experience solving residential pest problems in Orange County, California, so call us today via (714) 710-7920!
Mosquito Control in Tustin, CA
Mosquitos are a major nuisance for those living in Tustin. They love to target our homes, and they're not picky about what time of day it is. A mosquito will typically bite between the hours of dusk and dawn when they're most active, but this isn't always the case. If you have a large body of water nearby or if trees shade your backyard, these are factors that can cause mosquitoes to be more active at different times throughout the day than we might normally expect.
Mosquito-Borne Diseases
The mosquito is a pesky pest that has been around for centuries. In the last few decades, they seem to have become more prevalent in Tustin homes and businesses. Mosquitoes carry diseases such as:
West Nile Virus – It can cause fever and flu-like symptoms, but it can also lead to more severe complications such as paralysis or even death.

Zika Virus – The Zika virus is a mosquito-borne illness that can cause lifelong disabilities in infants and adults. The virus can cause congenital disabilities and, in pregnant women, miscarriages or stillbirths.

Malaria –  Malaria is a mosquito-borne disease that can cause fever, headache, and vomiting.

Dengue Fever –  Dengue Fever is a mosquito-borne disease that causes fever and severe headaches. In some cases, it can result in dengue hemorrhagic fever, leading to shock or death.

Yellow Fever – Yellow Fever is a mosquito-borne illness that causes fever, chills, and severe headaches. In more serious cases, it can cause hepatitis or hemorrhagic fever, which could lead to death.
Mosquito Extermination Process
There are many different ways to eliminate mosquito populations, and that's where Tustin Pro Pest Control comes in. We offer mosquito extermination services for both residential homes and commercial properties throughout all of Orange County. Our mosquito control technicians will first inspect your home to determine the extent of your mosquito problem. Then they'll develop a customized plan to eradicate mosquito populations.
Our mosquito control services include:
Mosquito Fogging – During mosquito fogging in Tustin, CA., a fine mist of pesticide is sprayed from an industrial-strength truck-mounted machine that emits particles approximately two feet into the air and 150 feet wide. These particles will kill both adult mosquitoes on contact as well as mosquito larvae in standing water.
Mosquito Barrier Treatment – This mosquito control service is a granular treatment applied to the perimeter of your property's exterior surfaces. We will apply an insecticide barrier around your home and any landscaping features you may have, as mosquitoes typically hide near vegetation or under decks or other structures during the day. This mosquito control method will kill any mosquitoes that cross the barrier, so they can't come into your home.
Mosquito Repellant – We offer mosquito repellent as a way to keep them off of you and out of your yard at all times. Whether you're planning an outdoor event or just want to enjoy time outside with your family, mosquito repellent can keep you protected.
Contact Tustin Pro Pest Control
If you're tired of mosquito infestation in Tustin, CA., and want to get rid of them for good, call us today at (714) 710-7920. We offer mosquito control plans that are customized based on your home or business needs so we can eliminate these pesky pests as soon as possible! Our technicians are licensed and trained in mosquito extermination, so we can keep your family or customers safe and healthy.