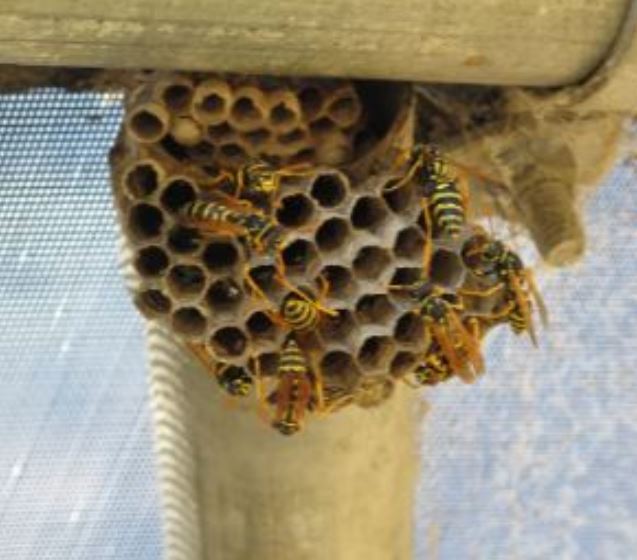 Tustin Pro Pest Control is a pest management company that offers pest control services in Orange, California. We offer pest prevention and extermination to both residential and commercial customers throughout the county. Tustin Pro Pest Control has been serving the Orange County area for many years with its team of experts, who are committed to providing excellent customer service and knowledgeable advice. Call (714) 710-7920 today for pest control services in Orange, CA.
About Tustin Pro Pest Control
Orange homeowners know the importance of living in a clean and pest-free home. This is why so many people invest in Tustin Pro Pest Control services to keep their homes free from ants, roaches, spiders, and more! With many years of experience under their belt, Tustin Pro Pest Control is one of the most trusted names for pest control in Orange County. 
The best way to protect your family from pests is with an inspection by a professional exterminator like those at Tustin Pro Pest Control. They're not only trained to identify potential issues but also offer solutions that work long term – meaning you can get back to enjoying life without worrying about dirty dishes or walking into your house an hour after the pest control has just left.
With a team of pest professionals that care about your experience, you can say goodbye to insects and rodents without sacrificing the cleanliness or comfort of your home – all while keeping pesky bugs out in the future! When it comes time for pest prevention from Tustin Pro Pest Control, we offer a variety of pest management services including ant control, bed bug elimination, and even commercial pest control. Call us at (714) 710-7920.
Pest Control Service in Orange, CA
Pests can be a nuisance and cause damage to your property. There are many different types of pests that can invade your home, including ants, roaches, flies, wasps, spiders, and more. They can enter from cracks in the foundation or through vents in the house. If you have been noticing pests around your home it is important to take action quickly before they become a problem. When dealing with pest control there are some things you should know about the process.
The most important is hiring a professional pest control service. They know the best way to get rid of pests. This will ensure that the process is done correctly and all pests are removed from your home. There are many pest control services in Orange County, including Tustin Pro Pest Control – a trusted pest expert with years of experience under their belt who can eradicate any pest infestation you might have.
Pest Control: Should I Call a Professional?
Pests can really wreak havoc on your house, especially if you have pets or children that could get into things that would harm them. That being said, some people enjoy taking care of their pests themselves while others prefer hiring professionals instead.
As a pest controller, Tustin Pro Pest Control has the experience and knowledge to get rid of any pest infestation quickly with minimal damage done to your home. You can rest easy knowing that our expert technicians are trained in all kinds of pest prevention and pest removal and will do their best to rid your home of any pest that may be causing you problems. We want our customers to feel secure in knowing that they have a pest-free place for them and their loved ones to live, work, or play.
Why Choose Tustin Pro Pest Control
Every homeowner wants to live in a bug-free environment, but it's never easy to keep bugs away. That is why Tustin Pro Pest Control has you covered by providing the most comprehensive pest control services in the Orange County area. We are your best option for eliminating pests from your property and getting rid of them once and for all! Talk to one of our experts today about which service is right for you!
With many years in the industry, we have been able to provide our customers with quality service that always leaves them satisfied. Our services include heat treatments, chemical treatments, and trapping methods to ensure that your home will remain pest-free for as long as possible. If you're interested in talking more about how Tustin Pro Pest Control can protect your home from pests, don't hesitate to call us today!
Contact Tustin Pro Pest Control
You can contact us today if you are interested in getting started with one of our pest control service plans. Our pest experts are available to answer any questions you may have about pest prevention and pest removal services so feel free to contact us today at (714) 710-7920 for a no-obligation quote.