North Tustin Pest Control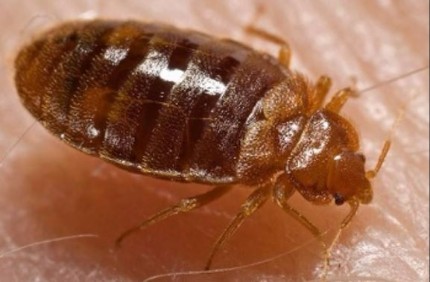 Tustin Pro pest control provides pest control service in North Tustin, CA. We have been providing pest control services to the area for many years now and we know each neighborhood inside and out. Whether you're dealing with ants, spiders, or cockroaches – we'll take care of it!
We also provide pest prevention services so that your home is pest-free without any need for treatments or chemicals. If you want a free quote on our pest control service in North Tustin, CA call us at (714) 710-7920 today!
About Tustin Pro Pest Control
Tustin Pro Pest Control is a locally-owned and operated company that has been in the pest control industry for many years. We specialize in taking care of all types of pests, including ants, flies, spiders, wasps, bed bugs, and more. Our highly trained technicians are knowledgeable about the latest techniques for effective pest management. We guarantee pest eradication in all pest management services that we provide. We are known for our quality of service and ability to protect your family from pests.
We offer pest control, pest removal, pest prevention, and much more! All past customers receive a satisfaction guarantee with every pest treatment. If you're not satisfied just let us know within 72 hours after the pest management service and we'll send a technician back to your property for no extra charge! If you're having an issue with pests at your home or business we'll take care of it! Give us a call today at (714) 710-7920 to schedule an appointment.
Pest Control Services in North Tustin, CA
Many homeowners in North Tustin have been using a number of pest control services to deal with unwanted pests in their homes. These include cockroaches, ants, spiders, and termites. When hiring a pest control company, it is important to know what type of service they offer because not all companies are equipped with the same capabilities. Some specialize in only one type of pest while others may be able to take care of multiple types; this can make a big difference when wanting to get rid of everything at once.
It is also important that you find out if your specific area has any special requirements or regulations that will need to be followed during the process so you do not end up paying more than necessary for something like an extermination license which can cost hundreds of dollars.
North Tustin pest control services can be especially helpful if you have just moved into a new home in the area and want to get rid of any unwanted pests before bringing your belongings inside. This is something that many homeowners neglect, leaving their homes vulnerable for weeks or months at a time without pest removal services being performed until they are ready to move in. By then, there might be pest problems that can cause all sorts of damage and put the health of your family at risk. This is why you should hire Tustin Pro Pest Control as soon as possible so you can get rid of any insects or pests before they start taking over your property.
Pest Control Spraying Service in Tustin, CA
Pests are a nuisance that can cause significant damage to your home. From spiders to ants, bed bugs, and wasps, pests have many ways of getting into your North Tustin property. While some people may think they're just nuisances, others believe that pest control spraying is necessary for the health and safety of their families. The best way to prevent pests from infiltrating your home is with regular pest control spraying in Orange County CA by professionals like us at Tustin Pro Pest Control.
Pest control spraying should be done at least once a year, during the months of April through September. This will help to eliminate any pests that may have found their way into your home. Pests can cause considerable damage and also pose health risks for you and your family. 
Contact Tustin Pro Pest Control Today
Tustin Pro Pest Control is a reliable pest control service that has been in business for many years. Our company provides quality services at competitive prices, and we are able to treat both commercial and residential properties. We also provide emergency services for customers who need them on short notice. If you're looking for an affordable pest removal service, then give Tustin Pro Pest Control a call today at (714) 710-7920!