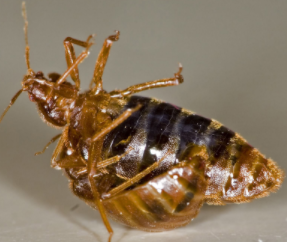 Pests can be a nuisance to your home and health. They can also cause damage to your property, which is why pest control in Irvine, CA is necessary. Tustin Pro Pest Control offers pest control for homes and businesses that guarantee 100% satisfaction with their pest removal services. By providing outstanding customer service, pest prevention tips, and affordable rates you won't find anywhere else they are the best pest company for all of your needs! Call us at (714) 710-7920.
About Tustin Pro Pest Control
Do you have a pest issue in your Irvine home? Pests can be an inconvenience, but they can also make your home uninhabitable. If you need help with a pest problem in your Irvine home, contact Tustin Pro Pest Control for 24/7 service. We offer a variety of services to address any type of pests that may invade your property including cockroaches, termites, ants, and mice.
Our expert technicians are highly trained and will approach pest management with the experience it takes to provide you with 100% satisfaction. We ensure your pest control needs are done with the utmost attentiveness, and our services come at a reasonable cost for any budget.
Tustin Pro Pest Control is committed to providing high-quality pest removal in Irvine that will exceed your expectations while keeping you pest-free! To learn more about what we can do for you, visit us online or give us a call today at (714) 710-7920!
Pest Control Services in Irvine, CA
Having pest problems at home? Tustin Pro Pest Control is the pest control service you need for pest prevention and removal. Our team of highly trained technicians can handle any type of pest issue that might invade your property, including:
Bed Bugs
Regardless of your home location, bed bugs can be a huge problem. They are nocturnal, so the only time you might notice them is when they leave their hiding place and come out to feed on you while you sleep. Bed bug bites can cause serious skin reactions such as rashes and hives for those who have an allergy or sensitivity.
Spiders
Spiders enter your home and property to find food, water, shelter, or a place to reproduce. While they are mostly harmless on their own, pest spiders can hurt you if you get too close as some species have venom that can lead to pain and other health problems.
Black Widows
Black widow spiders are venomous and dangerous. They can be distinguished by a red-colored hourglass shape on their abdomen, however, it is not always clearly visible making them difficult to spot.
Yellow Jackets
Yellowjackets are aggressive and will sting you if they feel threatened. They build their nests in the ground, but can also be found inside your walls or even under a deck. These pest insects can cause serious health issues for people with allergies to bee stings as well as those who have trouble breathing due to asthma attacks caused by exposure to yellow jacket stings.
Moths
Even though moths are considered pest insects, they don't pose a major health risk to you. They do however have the ability to damage your property including clothes and furniture by leaving holes in fabric or destroying carpeting and upholstery.
Silverfish
Silverfish are pest insects that can enter your home at any time. They feed on glue, wallpaper paste, and even book bindings, so they will leave damage in their path if you don't get rid of them immediately.
Cockroaches
Cockroaches are pest insects with a serious reputation for causing illness to humans as well as other animals that they are around. Many pest control companies in Irvine, CA use pesticides to kill off roaches and prevent them from coming back, but Tustin Pro Pest Control has a natural approach for pest management using organic products.
Mosquitos
Mosquitos don't just bite, they can also spread illnesses like the Zika virus to those who are around them. They can be very difficult pest insects to control and that's why it is important you get help from pest management professionals immediately if you notice an infestation in your Irvine home or yard.
Hire Tustin Pro Pest Control Now!
We will be the pest company you can trust for 100% customer satisfaction! Call (714) 710-7920 today to schedule an appointment. Tustin Pro Pest Control provides pest management solutions that are effective and fast-acting. Our team of highly trained technicians is fully equipped with the knowledge, experience, and tools needed to provide pest control services that will keep your home pest-free.